Eugenio María de Hostos Community College of The City University of New York will celebrate the achievements of 709 graduates at its 48th Commencement, to be held on Thursday, May 31, at New York City Center. In total, the College celebrated close to 1,300  students in two ceremonies this year–its most ever.
Hostos is also celebrating its official 50th Anniversary, and this event will truly take on a special meaning.
"To recognize the men and women who have made the commitment to their education, just as this institution has for so many others since 1968, is truly a highlight of our yearlong anniversary celebration," said Hostos President, Dr. David Gómez. "On behalf of Eugenio María de Hostos Community College, we could not be prouder of them as they move forward to become the change agents of tomorrow."
This year's Commencement Speaker is Luis Salgado, an international director, choreographer, and educator known for his work as the Latin Assistant Choreographer of the Tony Award-winning musical In The Heights, and most recently was seen on the Broadway stage in the Gloria Estefan Musical On Your Feet!
Luis has performed on Broadway in Women on the Verge of a Nervous Breakdown, ROCKY, and In The Heights, as well as in Off Broadway shows and Broadway tryouts; The Mambo Kings, Fame on 42nd Street, and Aida,among others. Film credits includeAmerican Gangster, Dirty Dancing 2, the remake of Dirty Dancing for TV, Enchanted, and Step Up 2: The Streets. He both performed in and served as assistant to the choreographers of Enchantedand Step Up 2.
Luis has directed/choreographed productions in and out of the United States, including Amigo Duende The Musical, Bountiful,Song of Solomon, Candela Fuerza y Pasión in Lima Perú, To Be or Not To Beand, most recently, RAGTIMEat the Axelrod Performing Arts Center.
In 2017, he directed and choreographed the U.S. premier of the Spanish version of In The Heights in Washington D.C., which received 18 nominations for the 2018 Helen Hayes Awards, including Best Musical, Best direction, and Best Choreography.
He is the founding director of R.Evolución Latina, an affiliate of the non-profit organization Broadway Cares/Equity Fights AIDS. Through R.Evolución Latina, Luis empowers the Latino community to discover its full potential. Throughout his career, he has worked as a teacher, affecting the lives of thousands of young artists by providing them with the tools to grow and to use their art to create social change. In April of this year, Luis devised a performance piece with a group of NYC artists and the class of adult performers from Latin America, To Be or Not To Be, A Shakespearean Experience,that explored what it means to be an immigrant in the U.S.
This year's Valedictorian and Salutatorian are two incredible examples of the diversity and inclusiveness that have powered the College since its inception in 1968.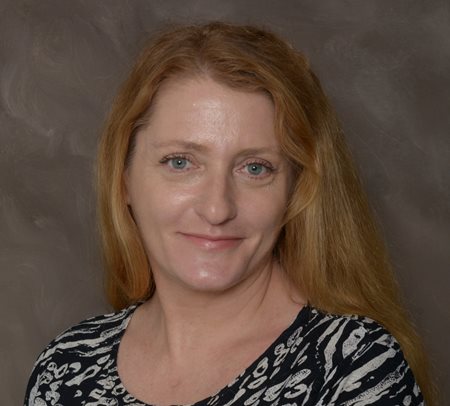 Valedictorian Raz Rivera was born and raised in Kfar Blum, a kibbutz in Israel's Upper Galilee. She left high school at age 15 to attend Tel-Hai, a local community college, where she intended to study art and art history. Rivera's life changed course when she was drafted to serve in the Israeli Defense Forces a year and a half into her studies. She took a year off to travel after she left the military, visiting Europe and the U.S. before returning to Israel.
A mother of two, Rivera immigrated to New York in 2007. Motivated by her children and an enduring passion for learning, she decided in 2016 to go back to school. Rivera is a member of the ASAP program and the Phi Theta Kappa Honor Society. She also participated in Hostos' Honors Program and was president of the Honors Club. In 2017, she received the Women's and Gender Study Award and English Gold Medal Award for her essay "Gender and Our Identity." She will pursue a degree in Public Administration at City College.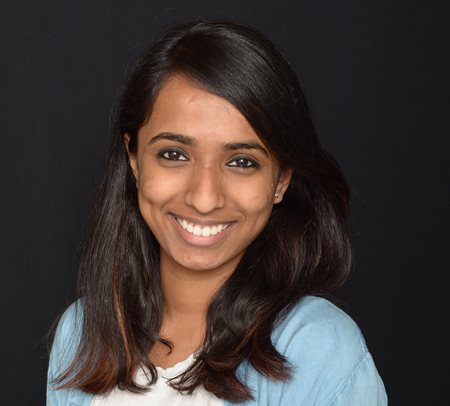 Class Salutatorian Swimi Kolancheril was born and raised in India and immigrated to New York with her family in 2015. As a child, she wanted to follow her father's path into the field of engineering. She began her journey toward her goal in 2016, when she enrolled in Hostos' Joint Dual Engineering program with The City College of New York's Grove School of Engineering.
Kolancheril served as the president of the Robotics Club at Hostos and as a student ambassador for the Student Leadership Academy. In the spring of 2018, she was nominated to Phi Theta Kappa's All-State Academic Team and part of a winning team at the 26th Annual CSTEP Statewide Student Conference. She plans to pursue a Bachelor's degree at The City College of New York, with a focus on electrical engineering and a minor in math.
Representing CUNY for this special anniversary commencement, Trustee Lorraine Cortés-Vázquez, and Vice Chancellor Pamela Silverblatt will also be in attendance.
What: Eugenio María de Hostos Community College of CUNY 48th Commencement Ceremony.
When: Thursday, May 31, at 3:00 p.m.
Where: New York City Center, located on 130 West 55th Street, between 6th and 7th Avenues in midtown Manhattan.
About Hostos Community College
Eugenio María de Hostos Community College is an educational agent for change that has been transforming and improving the quality of life in the South Bronx and neighboring communities for nearly half a century. Since 1968, Hostos has been a gateway to intellectual growth and socioeconomic mobility, as well as a point of departure for lifelong learning, success in professional careers, and transfer to advanced higher education programs.
Hostos offers 27 associate degree programs and two certificate programs that facilitate easy transfer to The City University of New York's (CUNY) four-year colleges or baccalaureate studies at other institutions. The College has an award-winning Division of Continuing Education & Workforce Development that offers professional development courses and certificate-bearing workforce training programs. Hostos is part of CUNY, the nation's leading urban public university, which serves more than 500,000 students at 24 colleges.